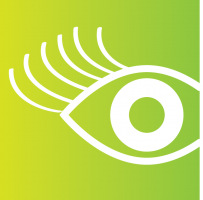 Characterizing retinal vascular changes of autonomic dysreflexia in traumatic spinal cord injury to inform early automated detection via deep learning
Cardiovascular disease (CVD) is a major secondary complication of spinal cord injury (SCI). Therefore, prevention and early diagnosis of CVD is crucial to improving patients' functional independence, health-related quality of life, and survival. Changes in retinal vasculature reflect cardiovascular status in the general population as well as in individuals with SCI. These vascular changes are readily visible in retinal fundus images.
Assessment of medical imaging modalities, such as retinal fundus photography, using artificial intelligence (AI) techniques have seen tremendous interest in the context of development of automated diagnostic tools. Here, we propose to develop a deep learning-based screening tool for autonomic dysreflexia (AD), a cardiovascular complication unique to SCI.
There will be 3 visits:
Visit 1: (Week 1) Questionnaires and receiving the 24 hour Blood Pressure monitor at ICORD.
Visit 2: (24 hours after Visit 1) Retinal fundus imaging at Dr Yeung's office, return BP-monitor.
Visit 3: (1 year after Visit 2) Repeat fundus imaging at Dr. Yeung's office.
Why should you participate in this study?
This study is investigating the effects of SCI with AD on retinal microvasculature. This study will also determine if and how retinal blood vessels change after a spinal cord injury, and the associations of these changes with cardiovascular diseases. We hope that the information learned from this study can be used in the future to benefit individuals with spinal cord injury through fundus images.
You may be eligible to participate in this study if you:
are a Traumatic Spinal Cord Injury (SCI) patient, or
are a non-SCI individual with a history of hypertension
You may be ineligible to participate in this study if you:
have known eye injuries or conditions that could affect retinal vasculature
are in the control group (i.e. non-SCI individual with history of hypertension) who has a disease other than hypertension that can cause retinopathy such as diabetes
are a patient with SCI who has any disease that causes retinopathy
Participants who will be diagnosed with any retina-related diseases or will have severe injury to the eye, will not be recalled for Visit 3.
Time commitment
VISIT #1: The first visit will be roughly one hour in duration. Firstly, you will be given several questionnaires. Following this, you will be fitted with a 24-hour blood pressure monitor, which you will be required to wear for 24 hours.
VISIT #2: Visit 2 will take approximately one hour upon arrival. Firstly we will take out the 24-hour blood pressure monitor then we will take your fundus photos in Dr Yeung's office. However, the whole photographing will take between 10 and 20 minutes, depending on the person.
VISIT #3: Visit 3 will take approximately half an hour upon arrival for the same procedure for fundus photo.
Compensation
Reimbursement of $20 for each visit (total of $60) will be given for parking, transit, or other transportation costs after completion of all visits.
This study will take place at:
Dr. Yeung's Office (616-2525 Willow Street Vancouver).
For more information or to sign up to participate, please contact the study coordinator, Jennifer Phan, by email at jennifer.phan@vch.ca or phone (604) 675-8816.