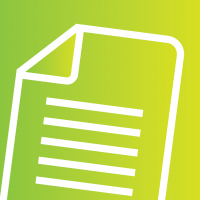 Barriers & Facilitators to Bowel Care Management After Spinal Cord Injury
You are invited to participate in a phone interview about making changes to bowel care after spinal cord injury (SCI) conducted by Dr. Victoria Claydon, and her Master's student Elin Sober-Williams, from Simon Fraser University.
We are currently recruiting medical professionals to discuss bowel care routines and what makes changing them difficult. The purpose of this study is to investigate what helps and what hinders individuals in deciding to make changes to their bowel care routines. If you choose to participate in this study, you will fill out an online screening tool that will determine if you are eligible to be in the study (takes about 5 minutes). You would then talk with one of the researchers at a time that is convenient to you about your thoughts on bowel care.
Why should you participate in this study?
Your contribution to this research may help inform future individuals who sustain a SCI by helping to identify the biggest barriers and facilitators to making change to a care routine. For example, it will help provide clearer explanations of challenges to bowel care practices for information manuals. Finally, it will also help to direct future research and improvements in care.
You may be eligible to participate in this study if you:
are a medical professional
are over the age of 18
speak and understand English
Time commitment
Study participation will take place remotely and take up to 1 hour. Participants will receive a $20 gift card for their time.
For more information or to sign up to participate, please contact the study coordinator, Elin Sober-Williams, by email at eks5@sfu.ca or phone at (778) 782-8560.