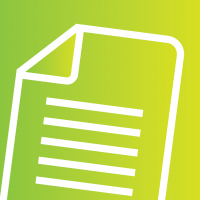 Older Adults' Experiences and Perspectives on Games for Rehabilitation Therapy
Games have been used for rehabilitation in a variety of clinical populations such as stroke, MS, pain, spinal cord injury, and etc. For example, some older adults have played the exercise videogame Wii Fit under the direction of their physiotherapist for balance training. Others may have participated in research involving video games for cognitive therapy. Creating games for different therapies (e.g. exercise therapy) can make therapy more engaging, especially for older adults who may require greater access to rehabilitation. We are interested in learning about their experiences with these games. Participants will:
Take part in an online interview over two 1-hour sessions
Share your views about using and creating videogames for therapy
An honorarium will be provided for your time
Why should you participate in this study?
Games designed for rehabilitation therapy are an exciting new field that we expect to grow and become more normalized in the coming years. We want to know how to better involve older adults in creating games for rehabilitation that suit their needs. Learning about your past experiences using games for health will help improve the design and development of future rehabilitation games.
You may be eligible to participate in this study if you:
Are 50 years of age or older
Have experience using videogames for health such as for physical therapy, occupational therapy, or cognitive therapy
Are able to speak English
Have access to a computer with webcam and internet
Time commitment
Two one-hour sessions
Remotely (online survey / phone / video call)
Compensation for participation
We are offering all participants who attend the interview a $50 honorarium each for taking part in the work, payable at the end of the second session by your preference of gift card (Indigo, Best Buy, Starbucks, Amazon) or e-transfer. If you decide not to continue with the second session, you will receive a pro-rated honorarium of $25.
For more information or to sign up to participate, please contact the study coordinator, Gordon Tao, by email or phone 604-675-8815.