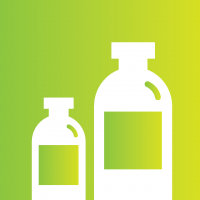 Neurogenic Detrusor Overactivity (NDO) is a potential condition that may occur following a spinal cord injury in which the bladder muscle contracts too often & involuntarily. This involuntary bladder contraction may result in urinary incontinence.
The purpose of this study is to evaluate if a treatment called Dysport is an effective and safe way to manage urinary incontinence caused by NDO.
Dysport is a treatment containing a toxin that is produced from bacteria. The toxin is called Botulinum Toxin A and it is known that if this toxin is injected into the muscle it causes the muscle to relax. It is used in muscles that are contracting too frequently. This relaxation usually lasts for several months before treatment is given again.
Two doses of Dysport will be evaluated in this study, 600 units and 800 units. In order to evaluate the effectiveness and safety of these doses, it is important to compare them to a placebo. A placebo is a treatment that does not contain any active drug and will be used during the first study treatment only. For the second and subsequent treatments, all patients in this study will receive Dysport; 600 units or 800 units.
Participants in this study will be assessed for approximately two years to gather long-term data and to allow patients in the study to have multiple treatments if required.
For more information or to participate in this study, please contact the study coordinator, Lynn Stothers, by email or call 604-875-4111 ext: 69876.
Why you may wish to participate in this study: 
Your urinary incontinence may get better from taking part in this study. It is expected, based on past studies, that Dysport treatment may improve urinary incontinence.
Dysport may reduce the pressure in your bladder. High-bladder pressure is associated with a long-term risk for damage to the kidney and urinary tract.
Taking part in this study will help care providers learn more about Dysport. This may help others with neurogenic detrusor overactivity in the future.
You may be eligible to participate if:
You are aged 18 to 80 years old
You have been diagnosed with neurogenic detrusor overactivity (NDO)
You have had urinary incontinence for at least 3 months as a result of NDO due to a spinal cord injury
You have a spinal cord impairment at the T1 level or below, which occurred at least 6 months ago
You have had an inadequate response to oral medications after at least 4 weeks
You are routinely performing intermittent catheterization to empty your bladder (every 4-6 hours during waking hours)
If you are a female of childbearing potential, you must have a negative pregnancy test result and be willing to use reliable contraception throughout study participation
You are able & willing to complete all study requirements including regularly completing the 7-day electronic bladder diary and attending all scheduled visits
You may be unable to participate if you have, or have had:
Any current condition (other that NDO) that may impact the bladder function, such as but, not limited to: current bladder stones, bladder cancer, current urinary tract infection, active genitourinary infection
Cancer affecting the spinal column or, spinal cord, or, any other unstable cause of spinal cord injury – Recent (less that 6 months ago) surgery for bladder stones
Previous open surgery for neurogenic detrusor overactivity
Previous urethral stent placement or, sphincterotomy (bladder outlet surgery)
Previous or current diagnosis of significant urological or, pelvic disease
Current hematuria (blood in the urine)
Chronic drug or alcohol use
Pregnancy, planning to become pregnant, or breastfeeding
Treatment with any new investigational drug or device in the past 4 weeks