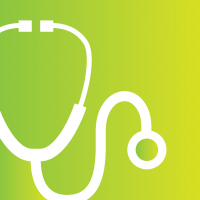 This study aims to assess the how the left ventricle of your heart and the arterial system interact and to see if this differs between people with and without chronic (more than one year since injury) SCI and people who do or do not regularly exercise. The ultimate goal is to use this information to better understand if (and how) exercise improves the health of your heart and blood vessels after SCI. This study will evaluate forty-five individuals (15 wheelchair rugby athletes with chronic SCI, 15 non-athlete individuals with chronic SCI, and 15 able-bodied individuals).
Why should you participate in this study?
There is no therapeutic benefit from participating in the study. However, you and others may benefit from the overall conclusions to be drawn from the results of this study. You will receive immediate feedback on your cardiovascular risk. You will be notified of your overall health of your heart and how your heart and your blood vessels interact. This will be made available to you following the completion of the study.
You may be able to participate in this study if you are
aged 18-60 AND
a wheelchair rugby athletes with chronic SCI (motor complete – AIS A-B) OR
a non-athletic individuals with chronic cervical SCI (motor complete – AIS A-B) OR
able-bodied
You may not be able to participate in this study if:
Your SCI happened within the past year.
You have an unhealed fracture, ligament or muscle injury that might interfere with your ability to complete the protocol.
You have any unstable medical/psychiatric condition or substance abuse disorder that is likely to affect your ability to complete this study.
You have any cognitive condition or language barrier that would prevent you from following English instructions.
You have any disease of your heart, lungs or kidneys unrelated to your SCI.
You are unable to provide informed consent.
You are a smoker.
Time commitment: This study takes about 30 minutes to complete.
Location: This study takes place at ICORD labs in the Blusson Spinal Cord Centre, 818 West 10th Avenue, Vancouver.
This study involves non-invasive procedures (ie ultrasound, blood pressure).
There will be no compensation for this study.
For more information or to sign up to participate, please contact the study coordinator, Adrian Alanis, by phone at 604-440-7390 or by email.