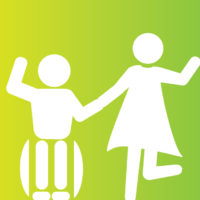 Regular physical activity benefits cardiovascular health, especially for individuals with spinal cord injury (SCI). Many wheelchair dancing athletes have sustained a traumatic SCI, and thus exhibit different physical responses to exercise compared to able-bodied dancers. This project will assess blood pressure, heart rate changes and metabolic activity (such as energy used during exercise) to uncover the unique cardiovascular responses of people with SCI during sports. Individuals with and without SCI will learn 1 slow dance routine on 1 day, and 1 fast dance routine the next day. The casual dance lessons are followed by completing questionnaires on your injury and exercise.
No dance experience necessary!
Why should you participate in this study?
Your participation will help us uncover how a popular form of exercise among athletes with SCI affects cardiovascular health differently from able-bodied dancers. As wheelchair dancing may become a Paralympic sport, this research is a step in helping understand how SCI affects the athlete's metabolic response and performance.
You may be eligible to participate if you:
•    have experienced a spinal cord injury
•    are 18 years old and up
•    have good command and comprehension of English.
Note: you do NOT need previous dance experience to participate in this study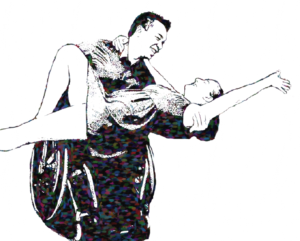 You may not participate if you experience:
•    symptomatic (experiencing symptoms) cardiovascular (heart) disease or problems.
•    any unstable medical/psychiatric condition or substance abuse disorder that is likely to affect your ability to complete the study
•    active medical issues such as pressure sores, urinary tract infections, hypertension or heart disorders.
•    inability to understand English instructions.
Time commitment: 6 hours (not including travel)
Compensation for participation: $20 Starbucks gift card and refreshments
The study will take place at ICORD
For more information or to sign up to participate, please contact the study coordinator, Amanda Lee, by email or phone 604-354-3397