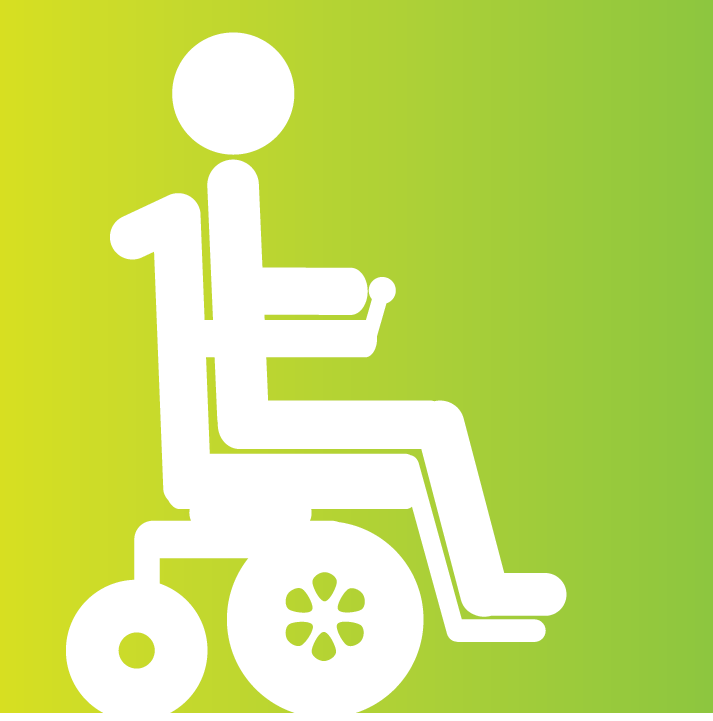 Project title: The extent to which caregivers enhance the wheelchair skills of powered wheelchair users: a descriptive cross-sectional study
The aim of this study is to better understand how powered wheelchair users and caregivers interact to carry out wheelchair skills safely and confidently. An improved understanding of this topic will allow us to better develop educational experiences for wheelchair users and caregivers functioning together.
You may be eligible to participate if you:
Are an unpaid caregiver (e.g. a family member or friend) and spend at least 2 hours per week with the powered wheelchair user
OR
Use your own powered wheelchair for at least 6 hours per week
Are 18 years of age or older
Live within 50km of Vancouver BC
Can read, write, and speak in English
What is involved?
This study involves a one time session lasting approximately 90 minutes. We will collect some background information from you (such as your age, gender, and length of wheelchair use). We will then ask you about ability to perform specific wheelchair skills (alone, if you are the wheelchair user, or with caregiver assistance), your confidence in performing each skill and how often you perform that skill in your everyday life. If the skill is one that you have indicated that you are capable of performing, you will be asked to demonstrate how you perform the skill. The caregiver will be asked to complete a questionnaire intended to learn about the stressors and well-being of the caregiver.
A stipend will be provided to you for your involvement.
For more information or to sign up to participate, please contact the study coordinator, Kate Keetch by email or phone 604-714-4108.