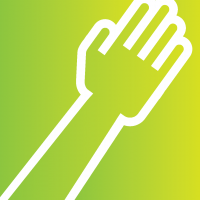 Spinning People Into Neuromotion: Upper-body Programs for SCI (SPIN UP for SCI)
This pilot study will recruit individuals who have sustained a spinal cord injury to participate in an 8 week 'arm-spin class.' Participants will attend one-hour classes once per week. We will test the benefits of these classes on aerobic fitness and core stability (including sitting balance and trunk muscle activation patterns). The goals of this study are to examine to the feasibility, acceptance, and potential effects of group upper-body spin classes on physical fitness and function.
Why should you participate in this study? Everyone knows that aerobic fitness is important for your health. Here is a great, new way to get your work-out in, while participating in research!
You may be eligible to participate in this study if you

had an SCI at or below C5 resulting in complete or partial paraplegia or tetraplegia at least 9 months ago. The SCI could be due to traumatic or non-traumatic injuries (e.g. illness, disease, infection)
have near normal upper limb range of motion and no musculoskeletal injuries or other conditions which would prevent you from using an arm ergometer for 60 minutes at a time (with or without breaks)
are a current PARC participant OR have a physician complete a PARmed-X form
are in stable medical condition
are over 19 years of age
do not have any cardiovascular condition or other medical condition for which exercise of this nature is contra-indicated or have existing chronic shoulder pain
Amount of time required for participation: 1 hour per week for 8 week of spin, plus 2-3 hours of physical assessments before and after the 8-week program.
Compensation for participation: None, except for free arm spinning classes!
Location of study: Blusson Spinal Cord Centre
To sign up or for more information, please contact the study coordinator Alison Williams by email or call 604-675-8814
Equipment for this study was funded by the Spinal Chord Gala.