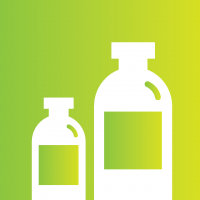 Purpose of this study: Urinary bladder dysfunctions are commonly associated with life threatening episodes of hypertension known as autonomic dysreflexia (AD). Numerous studies have reported a direct link between an overactive bladder and AD. Botulinum Toxin A (BOTOX) is a naturally occurring neurotoxin that when injected into the detrusor muscle provides safe and effective treatment for an overactive bladder. As a side observation only, previous studies have mentioned the disappearance of episodes of AD following BOTOX injections for overactive bladder. We are hoping to observe directly the effectiveness of BOTOX on preventing the triggering of uninhibited bladder contractions causing AD.
Who we are looking for:
Have had a traumatic complete or incomplete SCI (T6 level and higher) more than one year ago,
Are between 18-65 years of age,
Are affected by urinary incontinence and have tried at least one anticholinergic (e.g., Ditropan, Detrol, Vesicare, Uromax, etc.)
Have a known history of autonomic dysreflexia,
Have good hand function and are currently intermittently catheterizing or have a care provider to assist with routine catheterizations
Your participation will involve 7 visits to ICORD/Blusson Spinal Cord Centre (Floor 2):
Visit 1: Baseline urodynamics screening assessment (bladder filling) for AD (1 hour), complete two questionnaires: 1) AD Questionnaire 2) Incontinence Quality of Life Questionnaire (15 mins), set-up with 24-hours blood pressure monitor (BP).
Visit 2:Return 24-hours BP monitoring cuff within 1-3 days
Visit 3:If you experienced AD during urodynamics in Visit 1 you will receive the BOTOX injections (30 mins) by Dr. Nigro or Dr. Rapoport
Visit 4:return 1 month after BOTOX injections and repeat urodynamics, 24-hour BP monitoring and the two questionnaires
Visit 5:Return 24-hours BP monitoring cuff within 1-3 days
Visit 6: return 3 months after BOTOX injections and repeat 24-hour BP monitoring and the two questionnaires
Visit 7: Return BP cuff and receive honorarium for participation.
Participants will receive a $200 honorarium to cover time and travel expenses. Parking is free on-site (if you have a SPARC decal), and the BOTOX treatments ($800 per treatment) will be covered by the Rick Hansen Institute.
For more information please contact the Research Coordinator: Andrea Ramirez