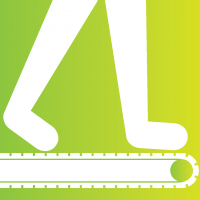 Project title: Quantification of lower extremity proprioception in SCI: Part 2: Impact on skilled walking function.
The purpose of this study is to understand how lower limb proprioceptive sense impacts skilled walking (i.e. obstacle crossing).
You may be eligible to participate if you:
Had a spinal cord injury at least 9 months ago
19 years of age or older
Are able to walk at least 5 meters over ground (with or without an assistive aid)
What is involved?
The study will take place on the 3rd floor of the ICORD Blusson Spinal Cord Centre. The study will require you to make 2 separate visits to our laboratory, lasting approximately 2-3 hours each. Please see the attached information form for further details about our study procedures.
Why you might like to participate:
Your participation in this research will allow us to understand how the sensory system contributes to the recovery of skilled walking ability. Although sensory function is often affected by SCI, we know surprisingly little about how this impacts mobility outcomes. The information from this study will help us to further advance rehabilitation strategies to promote functional mobility.
If you are interested in participating or would like more information, please contact Raza Malik at raza.malik@alumni.ubc.ca or 778-829-1693
Researchers: Dr. Tania Lam