Project title: Enhancing Participation in the Community by improving Wheelchair Skills (EPIC WheelS): A Feasibility Study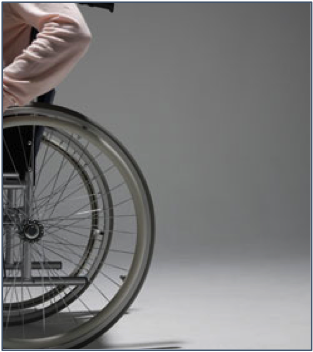 Researchers at UBC and the University of Manitoba want to evaluate the feasibility of a 1-month customized home training program for improving wheelchair mobility skills among novice older adult manual wheelchair users.
You may be eligible to participate if you:
Are at least 50 years old
Use a manual wheelchair
Use your wheelchair for at least 1 hour per day on average
Live within the metropolitan boundaries of Vancouver
Have a caregiver who is able to attend training sessions and supervise home training
What is involved?
Participants will be assigned to either a training group or cognitive group and will receive a tablet to complete home-based activities for 1 month. Both groups will be asked to take part in 2 data collection sessions. The training group will also participate in 2 training sessions with a study trainer. The cognitive group will receive training information at the completion of the study.
Why you might like to participate:
Your participation in this study will help us determine whether wheelchair skills training may be implemented through remote access using new technologies. This type of training program could reach people who may not otherwise have access to wheelchair skills training resources. A stipend will be provided to you for your involvement.
If you are interested in participating or would like more information, please contact Kate at kate.keetch@vch.ca or phone 604-714-4108.
You can see a video about this project here.
Principal Investigators: Dr. Bill Miller; Ed Giesbrecht