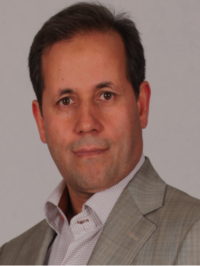 Associate Member
B.Sc. (Mashad University), M.Sc. (Shaheed Beheshti University), Ph.D (Shaheed Beheshti University), Postdoctoral Fellowship (Kyorin University School of Medicine)
Professor Department of Physiology, Faculty of Medical Sciences, Tarbiat Modares University, Tehran, Iran
Research Interests
Axons
;
Myelin
;
Neurodegeneration
;
Neurophysiology
;
Neuroprotection
;
Regeneration
Dr. Javan is interested in myelin protection, myelin repair, and neurodegeneration following nerve diseases and traumatic neural injuries. Gliosis, or heightened activity of the cells that form myelin, called glia, is a frequent result of spinal cord injury and traumatic head injury, and it impedes neural repair. Dr. Javan's research involves converting astrocytes and other glial cells located in the injured brain and spinal cord into neurons and OPCs, cells that can become oligodendrocytes. These, in turn, provide insulation to axons, which conduct electrical impulses from nerves. Dr. Javan uses transcription factors and microRNAs to generate neurons and OPCs in order to help repair damaged neural tissue.
Recent collaborations
Dr. Javan is collaborating with Dr. Wolfram Tetzlaff on a research project examining the mechanisms of demyelination-induced axon damage and the possible benefits of antioxidants in this context.
Techniques employed in the lab:
Cell fate conversion studies
In vivo gene delivery
Chemical demyelination models
Affiliation with organizations and societies:
International Brain Research Organization (IBRO)
International Society for Stem Cell Research (ISSCR)
Council Member, Iranian Society of Physiology and Pharmacology
Iranian Cell Death Society
Iranian Neuroscience Society
Royan Institute for Stem Cell Biology and Technology
Current Opportunities in the Lab
Please contact Dr. Javan with inquiries.
Recent publications
Search PubMed