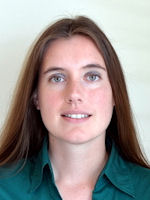 ICORD Principal Investigator Dr. Stephanie Willerth has been awarded a Canada Research Chair in Biomedical Engineering.
Dr. Willerth's research focus is on using stem cells to engineer tissues to replace tissues of the nervous system that have been disease or damaged. By reprogramming adult cells into becoming other cell types found in the body, patient-specific, personalized stem cell lines could be created to form implantable engineered tissues to replace damaged tissues, eliminating the need to find matching donor organs. In specific, neural tissues could be used to alleviate symptoms in patients with spinal cord injuries.
The Canada Research Chairs program was established as a strategy to establish Canada as a top country in research and development and is funded by the Government of Canada. Only 2000 research professorships are awarded across 72 institutions in the nation, and $300 million per year is invested into these highly skilled researchers. The program aims to help chairholders, like Dr. Willerth, in achieving research excellence in a variety of fields, including engineering and health sciences, so that they can expand our depth of knowledge and quality of life.
More information on Dr. Willerth can be found on her ICORD researcher profile or the Canada Research Chair website.