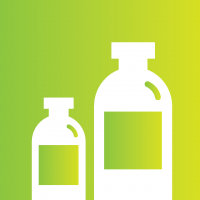 Dr. Krassioukov and his research team are interested in investigating the effects of oxycodone-with-naloxone (TARGIN®), an opioid medication approved by Health Canada, on pain management and reducing secondary complications of opioid treatment. Approximately 20-30% of Canadian adults suffer from chronic pain, and this number nearly doubles among individuals with SCI. Managing chronic pain in individuals with SCI is challenging because many of the medications used have side effects that contribute to health- related complications and limitations that come from having a SCI. For example, SCI can affect bowel function, a condition known as neurogenic bowel, which can have symptoms of diarrhea and/or constipation and be accompanied by potentially life threatening episodes of Autonomic Dysreflexia (AD). If you are on an opioid, this can make constipation worse and put you at risk for more frequent AD.
Why should you participate in this study?
This study proposes that treating SCI patients with a combination of oxycodone and naloxone may improve pain management while alleviating opioid-induced constipation. The use of Targin may be more effective in treating chronic pain while reducing the number of side effects common with opioid use and therefore reducing the frequency and severity of episodes of AD. There is no cost for tests, examinations, and medical care required as a part of this study. We hope that the information learned from this study can be used in the future to benefit other people with a similar condition
You may be eligible to participate in this study if:
you are male or female between 18 and 65 years of age
have had chronic pain for more than 3 months
had a traumatic SCI more than 3 months ago
have been taking an opioid medication prescribed by your physician for a minimum of 3 months prior to your enrollment in the study
do not have a hypersensitivity or allergy to opioid medication and/or naloxone
are not breast-feeding or pregnant
you are able to communicate well in English
you are a Vancouver, BC resident who is a Canadian citizen
Other inclusion and exclusion criteria apply; please contact the study coordinator to determine whether you are eligible.
Time Commitment: Six visits to the Blusson Spinal Cord Centre over a period of 8 weeks will be required. Three visits will take 30 minutes, and the three others will take between 1-2 hours. In addition, you will be asked to complete a take-home diary for 5-10 minutes a week, over the 8 weeks of the study.
You will be compensated for completion of the treatment visits this study requires.
For more information, or to sign up to participate, please contact Andrea Maharaj by email, or Laura McCracken by email or by phone at 604-675-8856. See the study listing on clinicaltrials.gov.
V1.0 1Nov2017