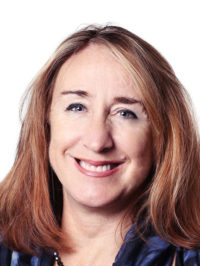 Investigator
Ph.D. [Neuroscience] (Penn State University)
Professor, Department of Zoology, Faculty of Science, University of British Columbia
Research Interests
Data Science
;
Neural development
;
Regeneration
Over the last 10 years, Dr. Roskams' research interests – in the regulation of cell-mediated mechanisms of spinal cord and brain repair– have shifted into driving the democratization of data-based discovery, and developing new collaborative pathways and platforms for accessible open data sharing and analytics. Recently returned from serving as Executive Director at the Allen Institute for Brain Science, Dr Roskams is a respected leader in the brain Open Data movement. She leads training and analytics for the Trans-Canada Canadian Open Neuroscience Platform (CONP), and is a co-PI (with Zoran Popovic, University of Washington) on a recently (NSF/NIH) funded citizen neuroscience project – Mozak – a game-based platform designed to engage and train teams of the "lay public" in the analysis of brain big data, and develop a new closed-loop human-computer interface to enhance machine learning (ML) and AI for neuroscience discovery. A co-founder of the Cascadia Data Network, she is also working with data scientists across several initiatives (including the EU's Human Brain Project, BRAIN initiative, CONP and several tech-based efforts) to expand access to analytical training to enhance our understanding of neurological disease, and to develop novel pathways to integrate data from the different models (animal, iPS cell) that we use to study brain disorders. Dr Roskams is also working with the International Neuroinformatics Coordinating facility (INCF, Karolinska Institute) in collaboration with the International Brain Research Organization (IBRO) to develop an online open framework (The INCF Training Space) for globally-accessible neuroinformatics training.
Dr. Roskams is a Professor in the Department of Zoology at the University of British Columbia and an Investigator at ICORD. She completed her Ph.D. in neuroscience at Penn State University.
Affiliation with organizations and societies:
International Brain Research Organization (IBRO)
Society for Neuroscience (SFN)
Current Lab Members
| Ph.D. Students | Post-Doctoral Fellows |
| --- | --- |
| Raymundo Aguas | Dr. Stacey Herzer |
| Ashraful Anwar | Dr. Samantha Lloyd-Burton |
| Athena Chou | Dr. Tao Meng |
| Connor Keller | |
Trainee Awards
Year
Name
Award
2013
Megan O'Neill
Silver in the Graduate Poster Competition (UBC Life Science Institute)
2012
Megan O'Neill
Edward Squires Memorial Scholarship (UBC Faculty of Medicine)
Elisa York
College for Interdisciplinary Studies Graduate Merit Award (UBC)
2011
Athena Chou

Frederick Banting & Charles Best Canada Graduate Scholarship
Doctoral Studentship (Alzeimer's Society of Canada)

Megan O'Neill
Doctoral Studentship (Canadian Institutes of Health Research)
2009
Dr. Samantha Lloyd Burton
Postdoctoral Fellowship, 2009-2011 (Multiple Sclerosis Society of Canada)
Christie McShane
Frederick Banting & Charles Best Canada Graduate Scholarship, 2009-2011 (Canadian Institutes of Health Research)
Current Opportunities in the Lab
Please contact Dr. Roskams with inquiries.
Recent publications
Search PubMed