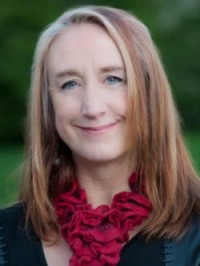 Investigator
Ph.D. [Neuroscience] (Penn State University)
Professor, Department of Zoology, Faculty of Science, University of British Columbia
Research Interests
Neural development
;
Olfaction
;
Regeneration
Dr. Roskams focuses her research on the development of the nervous system and what it can teach us about regeneration of the nervous system. She studies the regulation of normal and abnormal nervous system development, and works to determine how these mechanisms may be used to stimulate regeneration when cells of the nervous system are damaged. One of her specific focuses is on the olfactory system and how such a large diversity of cells develops from a small set of progenitor cells.
Dr. Roskams is a Professor in the Department of Zoology at the University of British Columbia and an Investigator at ICORD. She completed her Ph.D. in neuroscience at Penn State University.
Affiliation with organizations and societies:
International Brain Research Organization (IBRO)
Society for Neuroscience (SFN)
Current Lab Members
| Ph.D. Students | Post-Doctoral Fellows |
| --- | --- |
| Raymundo Aguas | Dr. Stacey Herzer |
| Ashraful Anwar | Dr. Samantha Lloyd-Burton |
| Athena Chou | Dr. Tao Meng |
| Connor Keller | |
Trainee Awards
Year
Name
Award
2013
Megan O'Neill
Silver in the Graduate Poster Competition (UBC Life Science Institute)
2012
Megan O'Neill
Edward Squires Memorial Scholarship (UBC Faculty of Medicine)
Elisa York
College for Interdisciplinary Studies Graduate Merit Award (UBC)
2011
Athena Chou

Frederick Banting & Charles Best Canada Graduate Scholarship
Doctoral Studentship (Alzeimer's Society of Canada)

Megan O'Neill
Doctoral Studentship (Canadian Institutes of Health Research)
2009
Dr. Samantha Lloyd Burton
Postdoctoral Fellowship, 2009-2011 (Multiple Sclerosis Society of Canada)
Christie McShane
Frederick Banting & Charles Best Canada Graduate Scholarship, 2009-2011 (Canadian Institutes of Health Research)
Current Opportunities in the Lab
Please contact Dr. Roskams with inquiries.
Recent publications
Search PubMed