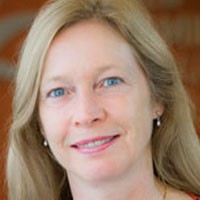 Emeritus Principal Investigator
Ph.D. [Medical Biochemistry] (University of Calgary)
Associate Member, Department of Pathology and Laboratory Medicine, University of British Columbia
Professor, Division of Hematology and Oncology, Department of Pediatrics, University of British Columbia
Research Interests
Cell Signaling
;
Myelin
;
Regeneration
Myelin is a protective coating that ensheathes the nerve fibers (termed axons) which carry information to and from the brain. Its main purpose is to enhance the speed of impulse conduction and to protect axons from unnecessary damage. Myelin can be impaired from traumatic injury or also from diseases like multiple sclerosis and leukodystrophy. In such cases, loss of myelin can lead to paralysis, loss of sensation, of learning impairments; however, work is being done to understand how myelin can be regenerated (a process termed re-myelination) which may help alleviate these negative outcomes.
Dr. Catherine Pallen is highly regarded for her research on cell signaling and understanding the role and mechanism by which a molecule called PTPa (protein tyrosine phosphatase alpha) influences myelination. Her work has shown that PTPa is required for normal growth and maturation of myelin-producing cells and she has developed experimental models to investigate how PTPa functions for myelin repair.
Another area of her research is focused on understanding pain pathways and finding better treatments based on cellular regulation. PTPa is known to be involved in integrin signaling (cell receptors essential for cell processes) and because site-specific phosphorylation of PTP molecules is poorly understood, its role in cell migration, development, survival and immune activation is still being studied.  Furthermore, PTPa has been linked to the function of a pain-mediating receptor (N-methyl-D-aspartate, NMDA) and could lead to improved treatments for long-term persistent pain.
Techniques employed in the labs:
Cell culturing
Transfection of plasmids and small-interfering RNA
Immunoblot Assays
Peptide Microarrays
Awards
Some of Dr. Pallen's recent major awards and accomplishments include:
Award for Excellence in Mentoring Early Career Faculty (Faculty of Medicine, UBC, 2016)
Current Lab Members
| Masters Students | Ph.D. Students | Post-Doctoral Fellows | Research Staff |
| --- | --- | --- | --- |
| Cassandra Dawson | Dominik Sommerfeld | Dr. Philip Ly | Jing Wang |
| | Lisa Decotret | | Arshia Beigi |
Trainee Awards
Year
Name
Award
2014
Dr. Philip Ly

Postdoctoral Fellowship Award (Canadian Institutes of Health Research)
Trainee Travel Grant (Child & Family Research Institute)
Postdoctoral Fellowship Award (Child & Family Research Institute) [declined]
Postdoctoral Fellowship Award (Multiple Sclerosis Society of Canada)
Current Opportunities in the Lab
Please contact Dr. Pallen with inquiries.
Recent publications
Search PubMed