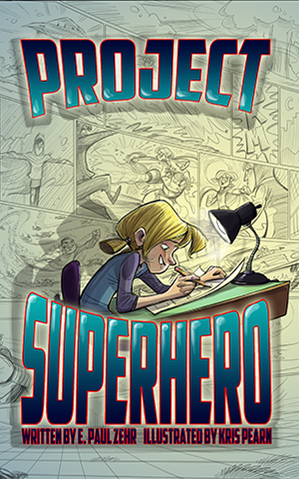 Can fictional superheroes inspire and educate in the real world? Batgirl, Iron Man, and Thor might seem unlikely sources for communicating science, but ICORD researcher Dr. E. Paul Zehr has created a cottage industry using popular culture icons for just that purpose.
A Principal Investigator at ICORD and professor of Neuroscience and Kinesiology at the University of Victoria, Dr. Zehr has extended his earlier work and drawn on the popularity of superheroes and his work on spinal cord rehabilitation to write his first fiction/non-fiction hybrid book "Project Superhero".
Released this September, "Project Superhero" subtly blends Dr. Zehr's work in neuroscience and kinesiology into a thrilling story told in diary format across the entire grade 8 year of his female protagonist Jessie. "Project Superhero" is aimed specifically at tween girls—a demographic shown most likely to begin to lose interest in science and technology. Project Superhero is visually stunning and includes almost 100 illustrations from Veteran Film Animator Kris Pearn (co-directed 2013 "Cloudy with a chance of meatballs 2").
"What I am interested in is using popular culture as a way to effectively communicate science," says Dr. Zehr. "But I think this has to be done in an interesting and engaging way. And what's more engaging than exploring the possibility of real superheroes?"
At ICORD, Dr. Zehr explores the roles of sensation and spinal cord activity for rehabilitation of walking after injury. He includes examples of these and other kinds of cutting edge technology—including brain machine interface—in the context of an engaging fictional story.
And what of looking at the world through the eyes of a 13 year old teen girl? "An unexpected opportunity," says Dr. Zehr, "was not just to try and get across some science but also to tell the stories of so many influential female artists, scientists, athletes, and thinkers. Project Superhero kind of morphed into a book about science and female empowerment."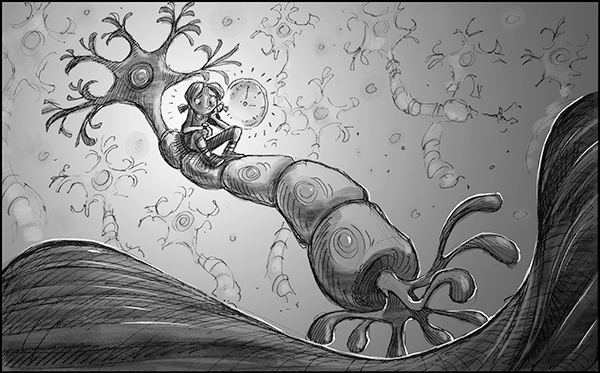 Dr. Zehr previously used comic book superheroes to inspire the imagination around human potential in his 2008 "Becoming Batman: The Possibility of a Superhero" and 2011 "Inventing Iron Man: The Possibility of a Human Machine". "Project Superhero" has an extra dimension for inspiration as it includes 9 interviews with real life heroes including Mike Bruen, an NYPD Sergeant at Ground Zero for 9/11, Clara Hughes, summer and winter Olympic Medalist and mental health spokesperson, Hayley Wickenheiser, 4 time Olympic Gold Medal winner and community advocate, and Kelly Sue DeConnick, writer for Captain Marvel and Avengers Assemble.
Project Superhero is published by ECW Press in Toronto. Click here to visit the book's website.