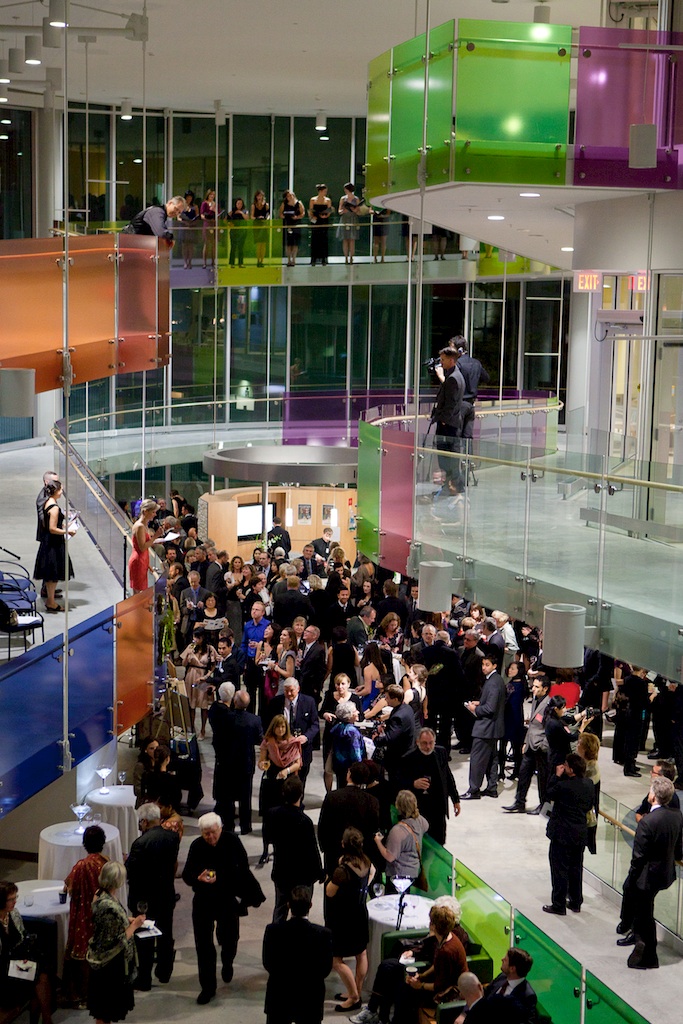 Now heading into its fourth year, Spinal Chord is a fun, innovative and elegant fundraising event that has grown out of a unique partnership between ICORD and Vancouver Cantata Singers. It's a gala party hosted in the magnificent and acoustically spectacular Blusson Spinal Cord Centre, with fabulous food, wine, surround-sound musical performances and good company.
Presented by Medtronic of Canada Ltd, this interdisciplinary event celebrates the work and achievements of performing artists and spinal cord injury researchers, scientists and clinicians. We hope that by engaging each other in a spirit of collaboration, we can identify common ground and shared perspectives in our varied pursuits.
This year's gala happens the evening of Saturday, November 3rd. Tickets: $100 (tax receipt issued for $80). Purchase online or in person at the ICORD Administrative Office.
Exclusive television sponsor: