Current application deadline: 23 May 2019

Funding for ICORD's Trainee Travel Award is made available by the generous support of the Rick Hansen Foundation through the Blusson Integrated Cures Partnership. This fund is designed to support travel costs to conferences, meetings, courses, or workshops for ICORD trainees.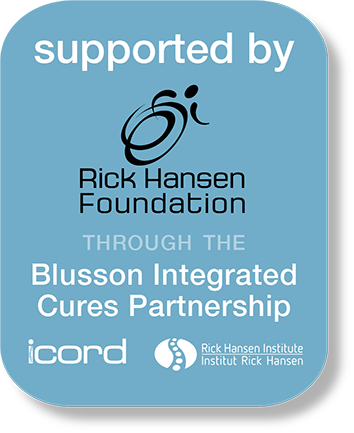 Eligibility
Full time research trainees (Masters, PhD, Post-Doctoral Fellows, or medical residents) are eligible to apply for this travel award. In addition, the following eligibility criteria apply:
applicants must be providing an oral or poster presentation at a national or international meeting or conference.
applicants must be the first author on the accepted abstract.
if attending a course or workshop, a justification for the impact of attendance on the applicant's training program must be provided.
the applicant's supervisor must be an ICORD Principal Investigator or Investigator.
Value of award
The award will support eligible travel costs to a maximum of $1000. See UBC Policy on Travel and Related Expenses for eligible expenses.
Adjudication of applications
Applicatons will be reviewed by senior ICORD Administration to verify that the eligibility criteria have been met. Priority* will be given to:
applicants who have not previously received an ICORD Trainee Travel Award.
applicants who have participated in ICORD events (e.g. monthly research seminar, ICORD Annual Research Meeting, ICORD trainee meetings).
applicants who do not have alternate means of attending the conference/workshop (such as a personnel award with travel funds, or financial support from their supervisor).
*This priority system will only be invoked if the number of eligible applications exceeds the number of available awards. If applicants under consideration have equal priority a draw will be held to determine award allocation.
Travel must take place within a time period six months before or twelve months after the competition deadline date.

Reimbursement
Reimbursements will be provided upon submission of receipts and proof of attendance at the applied-for event after the completion of travel. Travel advances will not be processed. Click here for the reimbursement form.
ICORD's Strategic Priorities
Accelerate the search for a SCI cure through a better understanding of SCI and the development of neuroprotective and neuroregenerative strategies.
Develop approaches for improving the quality life for people living with SCI through the development of innovative interventions and assistive technologies to improve mobility and function, minimize secondary complications of SCI, and improve overall health and participation.
Become a world leader in conducting clinical trials of SCI through the evaluation and translation of SCI therapeutic and rehabilitation strategies.
Click here to download the application form.