Current deadline: 4 Nov 2022

ICORD Seed Grants are designed to provide seed funding for novel research projects proposed by Principal Investigators and Investigators within ICORD, and enable ICORD faculty members to generate pilot data for future applications for multi-year operating grants (especially Tricouncil) as a result of receiving a Seed Grant. Given the competitiveness of securing Tricouncil funding and the mandatory requirement for pilot data in these applications, it is the intent of these seed funds to foster future funding success for new projects.
A total of $200,000 is available to be awarded each year over two annual competitions (with five projects of approximately $20K each funded in each competition). ICORD members may submit only one application as the primary applicant per round of funding. See the application form for complete details.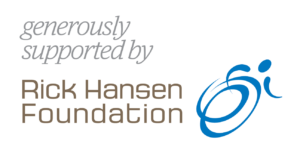 How to apply
Complete the application form and save it as a .doc, .docx, or .pdf
Complete the fields below to submit your application