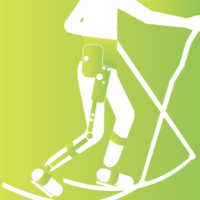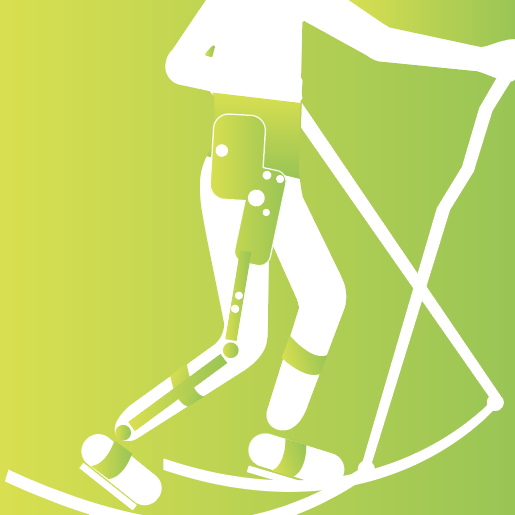 This study aims to explore the usability and acute physiological potential of a new sit to stand exercise machine that is being developed at BCIT. To do this, researchers in the Borisoff lab will be engaging users who have mobility impairments to test our novel sit to stand exercise machine prototype and provide feedback on their experience. Participants will be asked to take part in up to 4 testing sessions exploring the fit and basic function of the prototype exercise machine and also of the NuStep exercise machine. During the testing sessions, participants will be asked to use the devices and provide input on design and use. Various physiological measures will also be collected, including:
V02 : measured using a specialized breathing mask that covers your mouth and nose
heart rate: using a mobile heart monitor, built into a watch or chest strap
muscle activity (EMG): using surface electrodes to measure muscle electrical activity, attached to the skin on your arms, legs and torso with double-sided tape
Why should you participate in this study?
The main benefit of this study is the potential to contribute to the development of a new exercise machine that may benefit people with mobility limitations. In the long term, these results could also contribute to better device solutions.
You may be eligible to participate in this study if you:
have a spinal cord injury below C6 or have a mobility challenge that affects your ability to walk (e.g. MS, TBI, post-polio, stroke, etc)
are at least 2 years post-injury, for those with SCI
currently engage in moderate physical activity, a minimum of 30 minutes/day on 5 or more days/week
transfer with minimal assistance and tolerate supported standing with or without an assistive device for at least 5 minutes
are between 18 to 65 years of age
are able to communicate effectively in English
You will not be eligible to participate in this study if you:
have hip and/or flexion contractures of greater than 10 degrees
have any cardiac/respiratory illness (i.e. asthma)
have painful musculoskeletal dysfunction

have an unhealed fracture, contracture, or pressure sore that might interfere with exercise

have an unstable medical/psychiatric condition or substance abuse disorder that is likely to affect your ability to complete this study

have underlying health conditions or injuries that would impact ability to exercise

have underlying health conditions that put you at greater risk for COVID-19 (e.g., respiratory illness, compromised immunity, or chronic health condition)

have any COVID-19 related symptoms (e.g., new or worsening cough, shortness of breath, sore throat, runny nose or nasal congestion, hoarse voice, difficulty swallowing, new smell or taste disorders, nausea, vomiting, diarrhea, abdominal pain, unexplained fatigue, chills or headache)
Other exclusion criteria may apply—please check with the Study Coordinator.
Time commitment
Up to 4 sessions at the Centre for Applied Research and Innovation at the BCIT Burnaby Campus, located at 4355 Mathissi Place in Burnaby, B.C.
No more than 2 hours/session
Compensation for participation
Participants will be given $150 for participation in all 4 sessions.
For more information or to sign up to participate, please contact the study coordinator, Angie Wong, by email or phone (604) 451-6934.