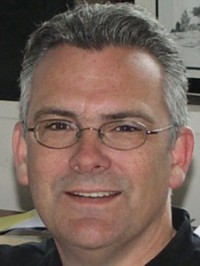 Associate Member
B.Sc. (University of Waterloo), B.Sc. [Physical Therapy] (University of Western Ontario), M.Sc. (University of Waterloo), Ph.D. (Queens University)
Professor, School of Kinesiology, Faculty of Medicine, University of British Columbia
Research Interests
Balance
;
Biomechanics
;
Microneurography
;
Neurophysiology
;
Postural control
Dr. Inglis's research focuses on human neurophysiology, the study of the nervous system function. He evaluates the sensorimotor control aspects of the human nervous system using a variety of neurophysiological techniques. His lab is the first in Canada to use microneurography, which records activity from a single axon of a peripheral nerve in waking subjects. Dr. Inglis also studies balance and postural control, including the contributions to movement made by the brainstem. He examines how standing balance and locomotion can be affected by manipulating sensory inputs, in order to better understand the role of sensory information in the control of balance and movement.
Dr. Inglis is an Associate Member at ICORD and a Professor in the School of Kinesiology at the University of British Columbia. He completed a B.Sc. at the University of Waterloo as well as a B.Sc. in physical therapy at the University of Western Ontario. His M.Sc. was obtained from the University of Waterloo, and his he attended Queens University for his Ph.D.
Techniques employed in the lab:
Microneurography
H-reflex and single wire electromyography
Galvanic vestibular stimulation
Surface and indwelling electromyography
Affiliation with organizations and societies:
Brain Research Centre (BRC), University of British Columbia
Department of Physical Therapy, Faculty of Medicine, University of British Columbia
Peter Wall Institute for Advanced Studies (PWIAS), University of British Columbia
Current Opportunities in the Lab
Please contact Dr. Inglis with inquiries.
Recent publications
Search PubMed