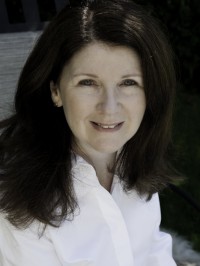 Investigator
B.A. [Pscyhology] (University of California-Berkeley), Ph.D. [Psychology] (University of California-Berkeley)
Associate Professor, Department of Psychology, Faculty of Arts, University of British Columbia
Research Interests
Chronic disease
;
Coping
;
Mental health
;
Social support
;
Stress
Dr. Delongis focuses her research on the effects of everyday stress on physical and psychological health. She studies for whom and under what conditions stress results in problems of adaptation. For example, she looks at how close relationships can buffer the impact of stress on health and well-being. Dr. Delongis also examines the biological, cognitive, and emotional pathways through which these effects occur. She has studied stress in patients coping a range of chronic diseases, including rheumatoid arthritis, SCI, and human immunodeficiency virus (HIV).
In addition to her role as an Investigator at ICORD, Dr. Delongis is an Associate Professor in the Department of Psychology at the University of British Columbia. She completed her B.A. and Ph.D., both in psychology, at the University of California-Berkeley.
Dr. Delongis' research can help to identify the range outcomes caused by stress, from marital dissatisfaction and divorce, to physical and mental illness. Her work will also aid in the development of treatments for at-risk populations by allowing the design of evidence-based intervention
Visit Dr. Delongis' web site.
For some of her major findings, please see the selected papers below, as well as her recent publications listed at the bottom of the page:
Affiliation with organizations and societies:
Academy of Behavioral Medicine
Western Psychological Association
Journal of Family Psychology
Awards
Some of Dr. Delongis' major awards and accomplishments include:
Faculty Research Fellowship (Isaac Walton Killam Memorial, 1993)
Post-Doctoral Fellowship (National Institute of Mental Health, 1985-1987)
Current Lab Members
| Masters Student | Ph.D. Student | Post-Doctoral Fellow |
| --- | --- | --- |
| Jessie Pow | Ellen Stephenson | Dr. Jamie Veale |
Trainee Awards
Year
Name
Award
2012
Jessie Dezutter
Postdoctral Fellowship (Research Foundation Flanders)
Ellie Stephenson
Entrance Scholarship (UBC)
Jamie Veale
Entrance Scholarship (UBC)
2011
Mark Lam
Meritorious Award for research presented (Society for Behavioral Medicine)
2009
Mark Lam
Doctoral Graduate Fellowship (UBC)
2008
David King

Student Paper Award (International Conference on Personal Meaning)
Elizabeth Young Lacey Scholarship (UBC)
Doctoral Fellowship Award (Social Sciences and Humanities Research Council)
Current Opportunities in the Lab
Please contact Dr. Delongis with inquiries.
Recent publications
Search PubMed