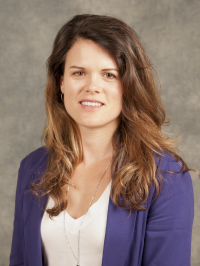 Principal Investigator
B.Sc. [Life Sciences] (Queens University). M.H.Sc.  (University of British Columbia) M.D. (University of Toronto). Post-Doctoral Fellowship (University of British Columbia),
Clinical Assistant Professor, Faculty of Medicine, University of British Columbia
Physician Consultant, GF Strong Rehabilitation Centre
Research Interests
botulinum toxin
;
Clinical trials
;
Non-traumatic SCI
;
Physical medicine
;
Rehabilitation
;
spasticity
;
Traumatic SCI
Dr. Patricia Mills is a clinician-researcher with a focus on the understanding and management of spasticity, a motor disorder that can occur in individuals with spinal cord injuries (SCI) and other conditions affecting the central nervous system (e.g., multiple sclerosis, stroke, brain injury, cerebral palsy).  Spasticity is frequently experienced as uncontrolled muscle spasms below the level of injury, and can results in problems such as pain, skin breakdown, and interference with daily activities. Dr. Mills is involved in various spasticity research projects including the use of Rick Hansen SCI Registry data to better understand the natural history and predictors of problematic spasticity in individuals with traumatic SCI. In particular she is interested in how spasticity affects health status, function, community integration, life satisfaction and quality of life. By identifying individuals at higher risk for poor outcomes due to spasticity, her research hopes to have both short-term and long-term effects in patients' quality of life, as improving spasticity control can increase their participation in daily activities and their ability to live independently.
Dr. Mills is a Clinical Associate Professor in the Department of Medicine at the University of British Columbia and a Principal Investigator at ICORD and the VCHRI Rehabilitation Research Program. She is also a Physical Medicine and Rehabilitation Physician Consultant at GF Strong Centre, Vancouver General Hospital, and University of British Columbia Hospital. She obtained her M.H.Sc in Health Care and Epidemiology from the University of British Columbia, her M.D. from the University of Toronto, and her medical specialty training at the University of British Columbia.
For Dr. Mills, ICORD is more than a building housing physical resources – it is a bank of intellectual knowledge. Having the ability to collaborate and work alongside many motivated people with different backgrounds is the biggest advantage of working in a research centre like ICORD.
Dr. Mills describes her journey in becoming a researcher working with SCI as "organic", naturally stemming and evolving from her multitude of experiences while in medical residency. Her work with Dr. Krassioukov opened up new avenues of interest for her. With so many things left to be discovered about SCI and so much potential for significant and life-changing contributions, Dr. Mills enjoys being a part of this growing field.
Recent Collaborations:
Dr. Patricia Mills is collaborating with Dr. Kaila Holtz, Dr. Brian Kwon, Vanessa Noonan and other members of the Rick Hansen Institute on work with spasticity data from the Rick Hansen RHI Registry. She is also collaborating with Drs. Ben Mortenson and Bonnie Sawatsky on developing a mobile application for individuals with SCI. She published a systematic review on the use of botulinum toxin and alcohol injections for management of spasticity in SCI. During her early stages of research training, Dr. Patricia Mills worked with Dr. Chris West and Dr. Andrei Krassioukov on a meta-analysis of cardiovascular outcomes based on neurological level in individuals with SCI. She has also been involved in working on clinical trials with members of the Krassioukov lab.
Working with Dr. Andrei Krassioukov's and his team, Dr. Patricia Mills was involved in studying the dangers of "boosting" at the 2010 Vancouver Paralympic Games as well as working to develop a non-invasive test for the autonomic assessment of Paralympic athletes.
Major Findings:
Through Dr. Mills' work in the field of spasticity and SCI, she has confirmed that further research needs to be done on whether botulinum toxin and alcohol injections can improve spasticity in individuals with SCI. In her previous work in cardiovascular health and SCI, she has confirmed that orthostatic hypotension is still an issue, even in high-level Paralympic athletes. She has also confirmed, through her meta-analysis with Dr. West and Dr. Krassioukov, that the level of SCI can alter cardiovascular outcomes.
Techniques employed in the lab:
Transcranial electrical stimulation
Sympathetic skin responses
Sit-up test
Affiliation with organizations and societies:
American Spinal Injury Association (ASIA)
Awards
Some of Dr. Mills' recent major awards and accomplishments include:
Adopt a Young Scientist Award (VGH & UBC Hospital Foundation, 2013)
Mentored Clinician Scientist Award (VCHRI, 2012)
Best City Wide Rounds Presentation of the Year (UBC Division of Physical Medicine and Rehabilitation, 2010)
The Stefan Grzywoski Prize for Best Research Project by an R4/R5/R6/Fellow (Department of Medicine Resident Research Day, 2010).
Kirin Van Rijin Scholarship (UBC Faculty of Medicine, 2010)
Current Lab Members
| Undergraduate Students | Medical Residents | Medical Student Graduates | Research Staff |
| --- | --- | --- | --- |
| Eric Chow | Jordan Farag | Sepehr Saeidiborojeni | Jessica McDougal |
| | Lawrence Kei | | |
 Trainee Awards
| | | |
| --- | --- | --- |
| Year | Name | Award |
| 2016 | Kaila Holtz | Resident Research Day Award (Division of Physical Medicine and Rehabilitation) |
| 2014 | Jordan Lui | Summer Student Research Program (UBC) |
| 2013 | Darren Grey | 2nd Place for Poster Presentation (2nd International Symposium on Autonomic Dysfunctions Following Spinal Cord Injury) |
Current Opportunities in the Lab
There are currently no openings in Dr. Mills' lab. Please contact Dr. Mills with inquiries.
Videos
Dr. Patricia Mills talks about her research in a video for the Disability Health Research Network.
Recent publications
Search PubMed