Please note: the East parking lot at the Blusson Spinal Cord Centre will be closed from August 19 to September 13, 2019 to allow for new spots and a drop-off area. ICORD research participants should use the West lot. Alternate accessible parking is available adjacent to the Segal building (immediately South of the BSCC)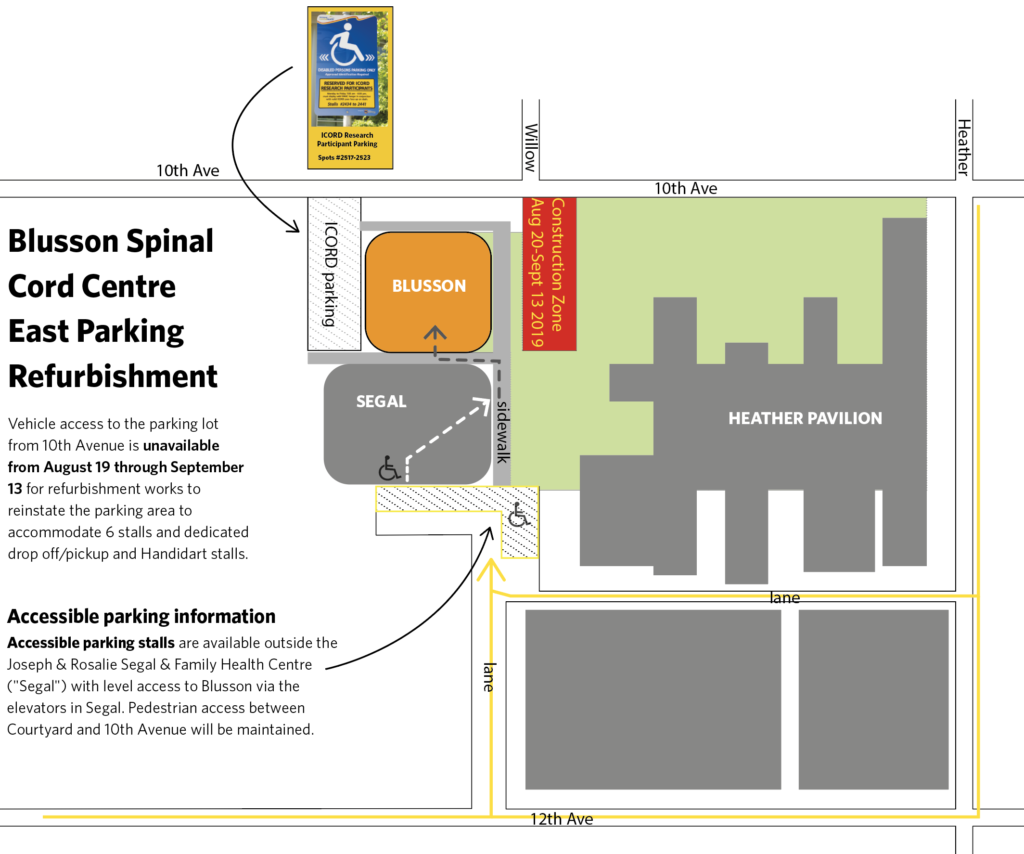 —————
ICORD has two lots for research study participant parking. These spots are for individuals who are volunteering their time for active research with ICORD at BSCC.
If you are driving to the BSCC as a research participant, be sure to request a parking pass from your study coordinator before driving to the BSCC. ICORD passes are date-stamped and must be displayed in addition to a valid SPARC pass. Vehicles without both SPARC and ICORD parking passes are liable to be ticketed. Ticketing is under VCH authority and ICORD has no control over the process.
If you are driving to the BSCC to visit the Brenda & David McLean Integrated Spine Clinic, please use one of the three free accessible parking spots shown in blue on the map below, or park in one of the nearby parkades (download map).
All ICORD parking spots revert to VCH pay parking from 6pm-7am & on weekends.