PARC Advisory Committee
PARC is overseen by the PARC Advisory Committee, led by Tania Lam and Chris McBride, and includes faculty researchers and staff from the University of British Columbia and clinicians from GF Strong. Current Advisory Committee members are: Janice Eng, Sue Forwell, Andrei Krassioukov, Lowell McPhail, William Miller, Cheryl Niamath, Bonnie Sawatzky, Christina Sequeira, Shannon Sproule.
PARC Staff
PARC Operations Coordinator
About
The PARC Operations Coordinator is primarily responsible for establishing systems and procedures for the PARC. This includes creating user and volunteer manuals and guidelines for equipment and facility use. She is also responsible for recruiting, training and scheduling volunteers; implementing systems for tracking and organizing the research study at PARC, as well as performing the initial intakes and assessments of the participants.
Current staff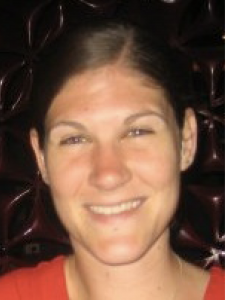 Megan graduated from UBC with a Bachelor of Kinesiology (BKIN) and a minor in psychology. She is currently a M.Sc. candidate under the supervision of Dr. Tania Lam. Her goals include promoting a healthy and active lifestyle for those living with a spinal cord injury (SCI) while working towards an inclusive society for all. When not in PARC, Megan is a program coordinator at BC Wheelchair Sports Association (BCWSA) and is a provincial Wheelchair Rugby referee. Megan initially started at ICORD as a volunteer in February 2013 and officially started as the PARC Start-Up Coordinator a few months afterwards.
PARC Program Coordinator
About
The PARC Program Coordinator is primarily responsible for establishing and supporting PARC programs.  This includes connecting with community members to create research-based health and fitness programs for PARC participants. The Program Coordinator also responsible for overseeing PARC research protocols, tracking and implementing new equipment at PARC, and connecting with other organizations in the SCI community.  Additionally, the Program Coordinator is responsible for assisting in the hiring, training, and supporting of PARC Supervisors.
Current staff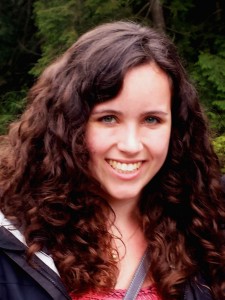 Alison graduated from UBC with a Bachelor of Kinesiology (BKIN) and a minor in psychology. In her role as program coordinator, she oversees all programs related to PARC and works to connect PARC with other organizations in the SCI community. She also assists in the day-to-day operations of PARC and works as a coordinator and research assistant inDr. Tania Lam's Human Locomotion Lab. Alison initially started at ICORD as a volunteer in September 2013 and officially started as a PARC Supervisor the following September.
PARC Supervisors
About
PARC Supervisors have a variety of responsibilities, all of which are dedicated towards ensuring smooth day-to-day operation of the PARC while ensuring the safety of its participants. Their responsibilities include (but are not limited to): recruiting, training, scheduling and supporting our volunteer staff; performing participant assessments and helping with further PARC research as needed; supporting participants in their workout programs; aiding with physical assessments of participants as needed; scheduling follow-up assessments; helping participants with proper and safe equipment use; monitoring participant's progress and providing updates to supervisors; recognizing signs and symptoms of health complications associated with spinal cord injury; and answering inquiries about PARC.
These positions are supported through UBC Work Learn.
Current staff
The current PARC supervisors include Hailey Perry, Serena Midttun, Sharon Jang, and Yasmin Bains.
PARC Volunteers
Since the opening of PARC in 2013, there have been over 100 volunteers who have devoted their time and energy to support PARC. Currently, there are approximately forty dedicated volunteers, each contributing two to four hours of their time each week to help oversee PARC.
The responsibilities of our volunteers include creating a positive and social environment and fostering inclusion of others.  They are also responsible for providing support and assistance with equipment use and aiding in adapting equipment to the specific needs of each participant, while maintaining the safety of participants and protecting the equipment.
Many of our volunteers are students from university with a passion for fitness who are looking to gain more experience into healthcare and human physiology.  If you are interested in volunteering at PARC, please email parc@icord.org for more information.