Funding programs offered by ICORD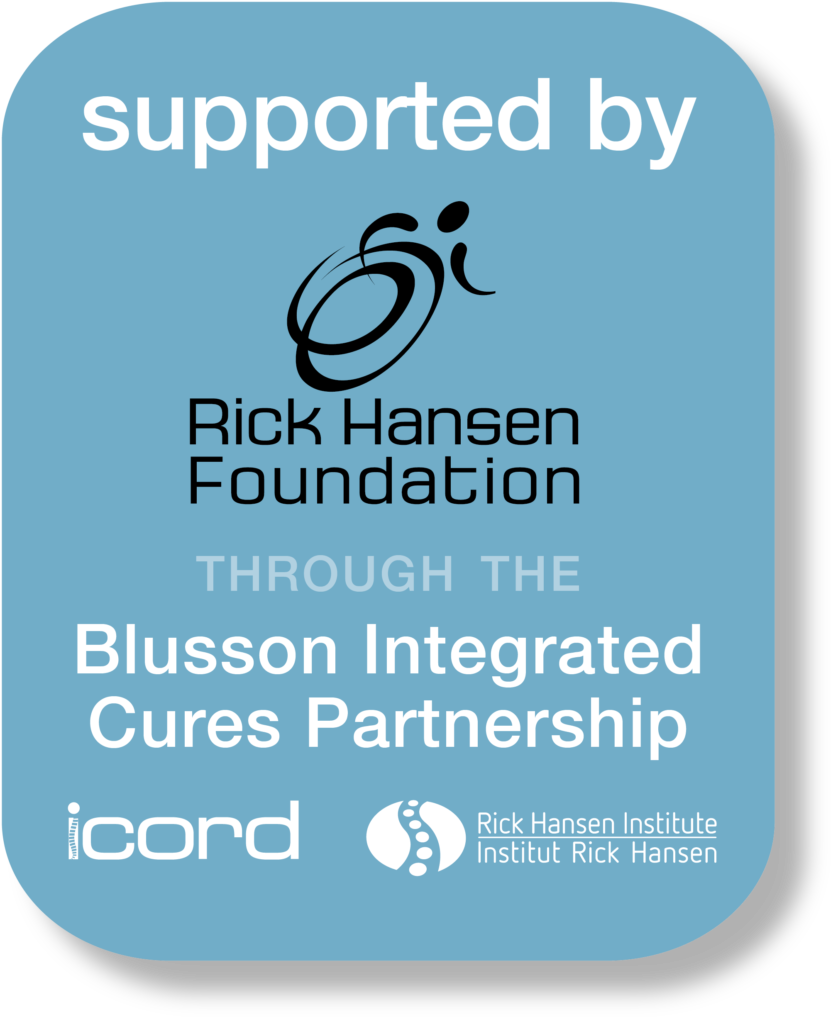 With the support of the Blusson Integrated Cures Partnership, ICORD is very happy to announce that the Spring 2019 round of funding is now open.
The application deadline for all competitions is
23 May 2019.
International Exchange
ICORD Trainee Travel Award: for ICORD Trainees to present their research at conferences or attend specialize workshops/courses
Seed Grants (for ICORD PIs and Investigators): For ICORD Principal Investigators and Investigators. These grants are designed to provide seed funding for research projects by ICORD Principal Investigators and Investigators, and enable ICORD faculty members to generate pilot data for future applications for larger multi-year operating grants.
---
External granting agencies funding SCI research
Canada
Brain Canada
Canada Foundation for Innovation
Canadian Institutes of Health Research
Heart & Stroke Foundation
Natural Sciences and Engineering Research Council
Michael Smith Foundation for Health Research
Mitacs
Multiple Sclerosis Society of Canada
Rick Hansen Institute
Strategy for Patient-Oriented Research
Vancouver Coastal Health Research Institute
Vancouver Foundation
Weston Brain Institute
Stem Cell Network
WorkSafeBC
BC Children's Hospital Research Institute
Parkinson Canada
USA
Craig H. Neilsen Foundation
Grants.gov (NIH, Department of Defense, etc)
National Institute on Disability, Independent Living, and Rehabilitation Research
National Multiple Sclerosis Society
Paralyzed Veterans of America Research Foundation
North American Spine Society
CHDI Foundation
International
ERA-NET NEURON
International Foundation for Research in Paraplegia
International Progressive MS Alliance
Spinal Research
Wings for Life
Resources
Office of Research Services, University of British Columbia
Faculty of Medicine Funding Opportunities, University of British Columbia
ResearchNet
Support Programs to Advance Research Capacity, University of British Columbia