October 12, 2012
Blusson Spinal Cord Centre Lecture Hall
1:00 pm
Map & Directions
Decades of clinical trials in  traumatic brain injury: what lessons can be learned by the spinal cord injury field?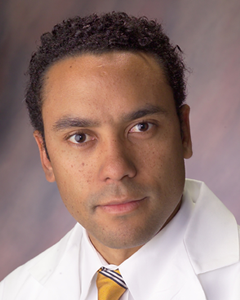 * PLEASE NOTE this lecture will start at 1pm instead of noon *
Dr. David O. Okonkwo is a neurosurgeon clinician scientist from the University of Pittsburgh, where he is the Director of the Spinal Deformity Program and Clinical Director of the Brain Trauma Research Center. He is internationally recognized as a leader in neurotrauma, with research published in Nature Neuroscience, Brain, Lancet Neurology, and the Journals of Trauma, Neurosurgery, and Neurotrauma. He has generated millions of dollars in NIH and other extramural funding for neurotrauma research.
Dr. Okonkwo has considerable experience in traumatic brain injury clinical trials. As an active spine surgeon as well, he brings unique insights into how the history of failed TBI trials may inform the spinal cord injury field, where many novel therapies are seeking to be translated 'from bench to bedside'.
Please join us for a special one-hour lecture by Dr. Okonkwo.
Light refreshments will be served.